Director's Message
Rise for baby and family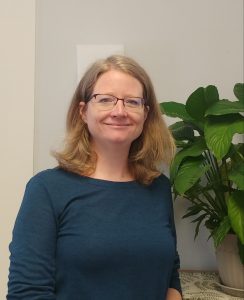 is a unique organization whose mission is dedicated to supporting the Monadnock Region's youngest children and their families. Rise has a history of embracing the whole-child, whole-family, and the whole-community, because we understand that you cannot work on an isolated developmental skill without impacting the whole-child, you cannot separate the child from the context of the family, and you cannot work with a family separate from their community. The part of the services that I am most proud of is that family-centered care principles are embedded throughout all that we do – in home-visiting, in child care, in playgroup, and in our work in the community. To put the family first ensures the long-term success of children, as Rise staff are only with the child for a brief period of their lives. At Rise, we try to live the mission to ensure every family gets what they need to help their child thrive.
If you would like to talk further on ways we can support you and your family, if you have a success story you would like to share, or you think we can do something better, please contact me at adeaver@riseforbabyandfamily.org or 603.218.2325.
Sincerely,



Alicia Deaver, MS, CCLS

Rise serves more than 250 children birth to three annually with early intervention and child care programs.