Donate today!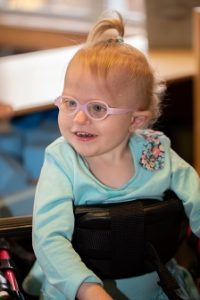 Welcome
Rise for baby and family provides family-centered supports and therapeutic services to infants and toddlers who have or at-risk for developmental delays and disabilities. Rise provides these services throughout the entire Monadnock Region. Rise serves over 285 children annually through the Family Centered Early Supports and Services (ESS) program.
Rise's Child Care Program is Staying Open
Rise's child care program will remain open!
After extensive discussions with families, colleagues, and community leaders, we have reversed our original decision to close in August. The shortage of inclusive child care that promotes learning opportunities, especially for children with disabilities, is very real in our region and convinced us we must find a way to remain open.
While we made our original decision based on the financial and staffing challenges our program was facing, we are also committed to supporting the greater Keene community. We are doing our best to respond to the local child care crisis in this way, despite the many challenges to overcome. We appreciate everyone who took the time to discuss this issue with Rise's staff and board of directors.
Parents Know Their Child Best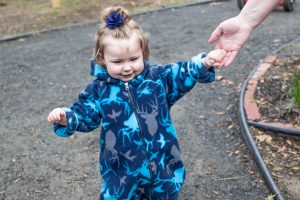 When parents have concerns about their infant or toddler's development, the impact of a premature birth, speech delay, suspected autism or any other concern, large or small, Rise is available to help! We strive to develop a partnership with families; to combine the expertise of parents with that of professionals to create a team that will provide the best possible intervention.
Any parent can refer their child for an evaluation to understand their child's development. Children who are found eligible will receive an individualized plan to support their needs. Children found not eligible are provided with community resources and information regarding next steps in development to help parents/caregivers to understand how their child is growing and learning.
Learn more about Family Centered Early Supports and Services (ESS)!
Supporting young children through ESS is critical to ensuring each child and family has what they need to thrive. ESS is individualized to meet the unique needs of each child and family. Rise has a highly qualified staff with extensive experience working with young children. We can help answer parents' questions about their child's development and provide supports and services that are tailored to meet the unique needs of the child and family. Highly qualified staff members include pediatric physical and occupational therapists and speech-language pathologists as well as early childhood specialists and clinical mental health counselors.
There is no out-of-pocket cost to families for evaluations or services; Rise bills insurance with permission from families.
Please watch our video to learn more about how Family-Centered Early Supports and Services impacts children and families. The video highlights three families we helped over the past 40 years!
Rise is a Monadnock United Way Agency
We'd love to meet you!
If you have any questions about our programs, or simply want to know how you can help us with our mission, please contact us today!