Donate today!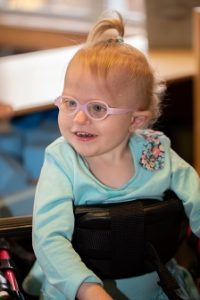 Welcome
Rise for baby and family provides family-centered supports and therapeutic services to infants and toddlers who have or at-risk for developmental delays and disabilities. Rise provides these services throughout the entire Monadnock Region. Rise serves over 285 children annually through the Family Centered Early Supports and Services (ESS) program.
Join us for Toddlerfest and the Taste!
It is time for our annual family event – Toddlerfest (Saturday, June 5 9-12 at Rise) and our annual fundraising event – Tastes of the Season (Wednesday, June 28 6-8 pm at Keene Country Club).
Go to our Happenings Page or click here to learn more! Can't wait to see you there!
Rise's Child Care Program is Closing
We are saddened to say that Rise is closing it's child care program effective August 11th. The program, in existence since 1988, has served countless children and families. We have loved being apart of everyone's lives. The child care staffing crisis has been present for a while, but the pandemic exacerbated it. With not enough staffing to care for all the children needed to keep the program financially stable, Rise has decided it needs to close the child care program permanently.
Parents Know Their Child Best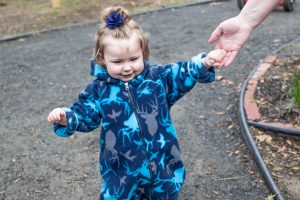 When parents have concerns about their infant or toddler's development, the impact of a premature birth, speech delay, suspected autism or any other concern, large or small, Rise is available to help! We strive to develop a partnership with families; to combine the expertise of parents with that of professionals to create a team that will provide the best possible intervention.
Any parent can refer their child for an evaluation to understand their child's development. Children who are found eligible will receive an individualized plan to support their needs. Children found not eligible are provided with community resources and information regarding next steps in development to help parents/caregivers to understand how their child is growing and learning.
Learn more about Family Centered Early Supports and Services (ESS)!
Supporting young children through ESS is critical to ensuring each child and family has what they need to thrive. ESS is individualized to meet the unique needs of each child and family. Rise has a highly qualified staff with extensive experience working with young children. We can help answer parents' questions about their child's development and provide supports and services that are tailored to meet the unique needs of the child and family. Highly qualified staff members include pediatric physical and occupational therapists and speech-language pathologists as well as early childhood specialists and clinical mental health counselors.
There is no out-of-pocket cost to families for evaluations or services; Rise bills insurance with permission from families.
Please watch our video to learn more about how Family-Centered Early Supports and Services impacts children and families. The video highlights three families we helped over the past 40 years!
Rise is a Monadnock United Way Agency
We'd love to meet you!
If you have any questions about our programs, or simply want to know how you can help us with our mission, please contact us today!